Marketing
·
Norrsken House, Stockholm
·
Remote
Head of Growth
Do you have experience working with growth hacking and product-led growth engineering in a B2C tech startup? Want to change how we date and relate to each other? Then this role's for you.
Do you have experience working with growth hacking and product-led growth engineering in a tech startup? Do you want to be part of leading the change of how we date and build romantic relationships and help people grow in the process? Then this role's for you.
We're taking our relationship company Relate through the phase of scaling up to become the nr1 go-to place in Sweden for both serious dating and relationship building (then internationally). We're on a mission to help ALL people to healthier and more meaningful relationships, with the belief that this starts with individual self-awareness and communication of our needs and values - basically what kind of life we want to live. We're here to change how we relate to each other - to deepen our sense of connection and understanding, a mission funded by some of Sweden's largest startup investors.
What is Relate?
A thought-leading relationship company designing and building digital products and services to help all people to better, more meaningful relationships. Our app for singles to find a partner based on personal values (Relate Date) challenges the superficial dating industry and is the nr.1 slow-dating app in Sweden. We have an app for couples (Relate Boost) to grow closer together through daily challenges based on relationship psychology, proven scientifically to have a positive effect on relationships. We also co-produce a popular relationship podcast with half a million listens and a very successful online workshop series with relationship experts (Net Promoter Score >70).
Your Challenge - should you choose to accept it...
To drive all things growth. Our end goal is to 10x the number of active users that find and build love in the Relate world by the end of your first year. As we're sure you know, in product-led growth this doesn't just come from acquiring new users, increasing national awareness, and building the thought-leader brand, it also comes from helping new users get on board in the app and to help them come back to realize the value of our services.
Your tasks
To drive new user acquisition in data-driven and cost-efficient ways.

Combining smart growth hacks with SEO and paid social ads (e.g. fb, Google, Apple, Pinterest). We set targets on nr of new users per month, CAC, and Acquisition Cost per Retained User.

To increase national awareness of Relate through growth hacks, guerilla marketing and PR.
To analyse product usage data to draw insights and conclusions for and with the product team.

Team targets within activation of new users, retention, referral.
Who you will be working with
Our CEO on all things marketing related.
Our CPO and CTO on all things product, as well as the rest of the tech and product team.
Potential part-timers/consultants helping us with social media and digital advertising.
Who you are
We'd like to see that you are someone who is strongly lead by purpose and passion. A passion for data and creative growth. A passion for relationships, human connection, and understanding. A passion to serve. To create a lasting impact and change in how people live and love. A champion who will join us on the front lines of fighting superficiality and create more depth and understanding in how we humans relate to each other and build relationships. We're not saying you need to be an expert in relationships, but you definitely need to have the curiosity to learn more.
On a more practical side:
2+ years of working with data-driven and product-led growth 
Experience working in a B2C tech startup
Strong analytical thinking
Basic technical capabilities (to take on various digital tools and services)
A creative mindset with unordinary ideas breaking the norm
Communicative skills (copy and content)
Swedish language
What we offer
Big influence in building the company, brand and products from an early phase
A flat family-like organization with a very warm, open and inclusive culture
Be part of a very passionate and purpose-led team with a clear mission
Remote first work-setting with the opportunity to work from our HQ at Norrsken House in Stockholm
Potential for equity stock options
5 years from now the world of dating and relationship building will look very different, and we have every intention of leading that change. 

Will you join us?
Team

Locations

Norrsken House, Stockholm

Remote status

Flexible Remote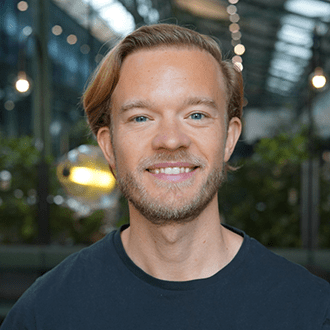 Related jobs
Life at Relate
At Relate we really are on a mission. We're born out of the purpose to help people connect more deeply and it's very central in everything that we do. We're a group of passionate entrepreneurs who all left well-paying jobs to work for something meaningful that we truly believe in. We're all in this for something bigger than ourselves.

We like to grow. Personally and as a team. For us growth means gaining new perspectives and ways of seeing and understanding. It also means increasing our capability to navigate in complexity and thrive in uncertainty. We have the luxury of having a true personal growth and organizational development professional as a co-founder, who used to coach teams at Spotify and Telia, now dedicated to make us thrive as an organization.
We are also a group of people who believe in kindness, openness, diversity, equality and authenticity. "Embrace your weirdness" is one of our internal principles, and we believe that the most important thing at a place of work (and in life in general) is to be able to feel safe to be yourself fully. We have a very warm and caring culture where it's important that everyone feels heard and seen and onboard. It's also a culture built on trust, self-organization and self-reliance. You will not be measured by the hours you put in, but by your effectiveness and the results you achieve. We expect you to have the self-awareness to know and respond to your own needs and desires. You own your own happiness and motivation at work (and again in life in general), and if something doesn't feel right or is missing, we expect you to speak up. We're in this together.
About Relate
Relate is a Norrsken House based relationship company building apps and services to help people both find and build more meaningful romantic relationships.
Already working at Relate?
Let's recruit together and find your next colleague.