Marketing
·
Göteborg, Sweden
Marketing Summer Interns för lansering i Göteborg
SÖKES: SWOT team av studenter för att lansera nya dejting- och relations-appen Relate Date i Göteborg
SÖKES: SWOT team av studenter för att lansera nya dejting- och relations-appen Relate Date i Göteborg
Vill du testa på hur det är att vara entreprenör eller jobba i en early-stage tech startup? Brinner du för alternativa och kostnadseffektiva sätt att skapa hype och marknadsföra en produkt eller tjänst? Då har vi en riktigt spännande utmaning för dig den här sommaren.
Relate är ett relationstechbolag som designar och utvecklar digitala tjänster för att hjälpa människor till djupare kontakt inom dejting och relationsbyggande. Appen i fokus här är den värderings-baserade dejting-appen Relate Date för de som söker en långsiktig relation. Mer info på www.relate-app.com
Relate söker nu ett SWOT-team av streetsmarta och entreprenöriella studenter som inte är rädda för att kavla upp ärmarna under sommaren 2022. Vi kommer att ta in 3-5 riktigt skarpa personer lokalt i Göteborg med uppgiften att på 7 veckor ta Relate Date appen från i princip noll till hundra i Göteborg. Alltså en komplett lansering av en etablerad produkt på en ny marknad (appen finns än så länge endast i Stockholm). Tänk PR, Guerilla marknadsföring, samarbeten, lokala influencers, street-promotion, etc.
Er budget? 50,000kr att spendera hur ni vill för att skapa maximal räckvidd och kännedom för Relate på plats. Ni kommer jobba som ett självorganiserat team, utse en team-ledare, och jobba nära Relates marknadsteam i Stockholm och rapportera direkt till VD. Ni kommer ha viss tillgång till vår grafiska designer och copywriter, PR-byrå, samt data-analys expert. Möjlighet till fler resurser finns. Det här projektet är en del av en större lanseringskampanj i Göteborg där vi parallellt kommer att göra en del olika annonseringskampanjer, i samband med er.

Ni kommer att mätas på hur många av målgruppen (singlar 25-40år) i Göteborg ni lyckas nå ut till, men ännu viktigare hur många nya användare som kommer in i appen.
vecka 1: onboarding, team och research
vecka 2: strategi-arbete
vecka 3-5: planering och execution
vecka 6-7: lansering 
Relate är en tidig seed-finansierad startup som sponsras av syftesdrivna privatpersoner vilket gör att vi ännu har en väldigt begränsad budget. Internshipet är således obetalt, men står stjärnorna rätt finns det alltid möjlighet till anställning och delägarskap.
Uttagningen av SWOT-teamet sker i april och internshipet löper under juni till augusti med planerad lansering i augusti. Ansökan stänger den 30e april.
Ansökan:
CV
Några rader om varför du är rätt person för Relates SWOT-team i Göteborg
Dina spontana tankar på vad som krävs för en sådan här lansering och hur 50tkr skulle kunna spenderas för maximal effekt
Team

Locations

Göteborg, Sweden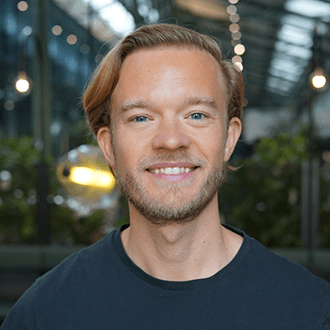 Life at Relate
At Relate we really are on a mission. We're born out of the purpose to help people connect more deeply and it's very central in everything that we do. We're a group of passionate entrepreneurs who all left well-paying jobs to work for something meaningful that we truly believe in. We're all in this for something bigger than ourselves.

We like to grow. Personally and as a team. For us growth means gaining new perspectives and ways of seeing and understanding. It also means increasing our capability to navigate in complexity and thrive in uncertainty. We have the luxury of having a true personal growth and organizational development professional as a co-founder, who used to coach teams at Spotify and Telia, now dedicated to make us thrive as an organization.
We are also a group of people who believe in kindness, openness, diversity, equality and authenticity. "Embrace your weirdness" is one of our internal principles, and we believe that the most important thing at a place of work (and in life in general) is to be able to feel safe to be yourself fully. We have a very warm and caring culture where it's important that everyone feels heard and seen and onboard. It's also a culture built on trust, self-organization and self-reliance. You will not be measured by the hours you put in, but by your effectiveness and the results you achieve. We expect you to have the self-awareness to know and respond to your own needs and desires. You own your own happiness and motivation at work (and again in life in general), and if something doesn't feel right or is missing, we expect you to speak up. We're in this together.
About Relate
Relate is a Norrsken House based relationship company building apps and services to help people both find and build more meaningful romantic relationships.
Marketing
·
Göteborg, Sweden
Marketing Summer Interns för lansering i Göteborg
SÖKES: SWOT team av studenter för att lansera nya dejting- och relations-appen Relate Date i Göteborg
Loading application form
Already working at Relate?
Let's recruit together and find your next colleague.